Interbank Transfers with different currencies
---
---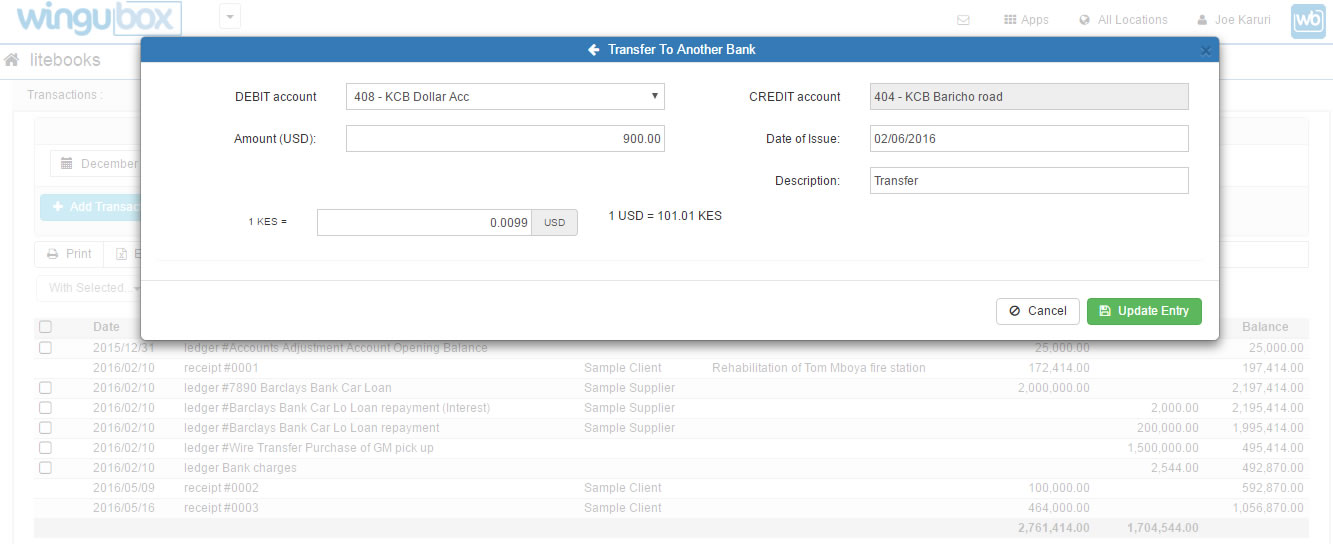 ---
Say you have two bank accounts in different currencies; one is a Kenya Shilling account and the other is a dollar account.
Litebooks allows you to transfer money between the two easily with respect to the prevailing conversion rate. To perform this task, do the following:
On the menu, go to "Banking"->"Transactions"
Select the Kenya Shilling bank account
Click on "Add transaction"->"Transfer to another bank"
A pop up will appear with the KES bank account on the credit side
Enter the USD bank account on the debit side
This will trigger the conversion details to appear with the current conversion rates. You may always edit this and put your custom conversion rate.
Fill in the remaining details and click "Update Entry"
---