Court lifts ban on Finance Act 2023 - Kenya
---
---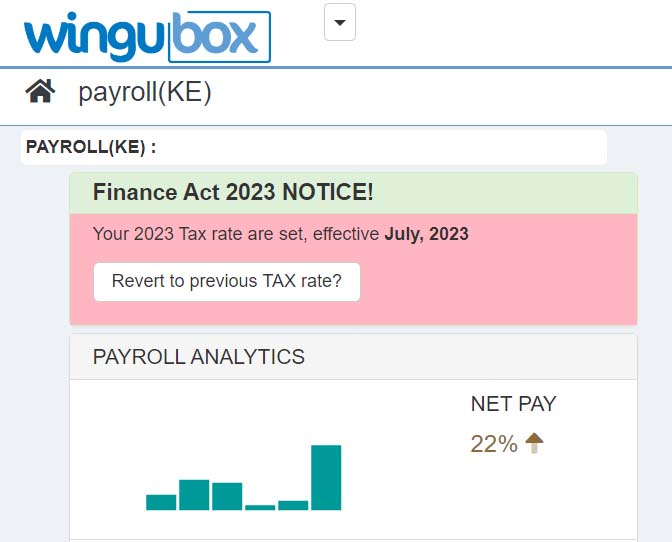 ---
The ban placed by the high court of Kenya on the controversial Finance Act of 2023 was lifted by the court of appeal on July 28th, 2023.
Consequently, the addition of housing levy (1.5% of gross salary from employer + employee) and updated taxation tables are now enforceable from July 2023 payroll.
Below are the new monthly tax bands effective July 2023. For more information, read KRA article here.
Monthly Bands of Taxable Income (KES)
Tax Rate
0 – 24,000
10%
On the next 8,333
25%
On the next 467,667
30%
On the next 300,000
32.5%
On amounts over 800,000
35%
Personal Relief: KES 2,400.00 per month
Minimum Taxable Income: KES 24,001.00 per month
For users of Wingubox Online Payroll Software, this formula will be automatically available in your account.

Use our free PAYE tax calculator to see how your income has changed with the new act.
---