Housing Levy and Gross Salary Calculations
---
---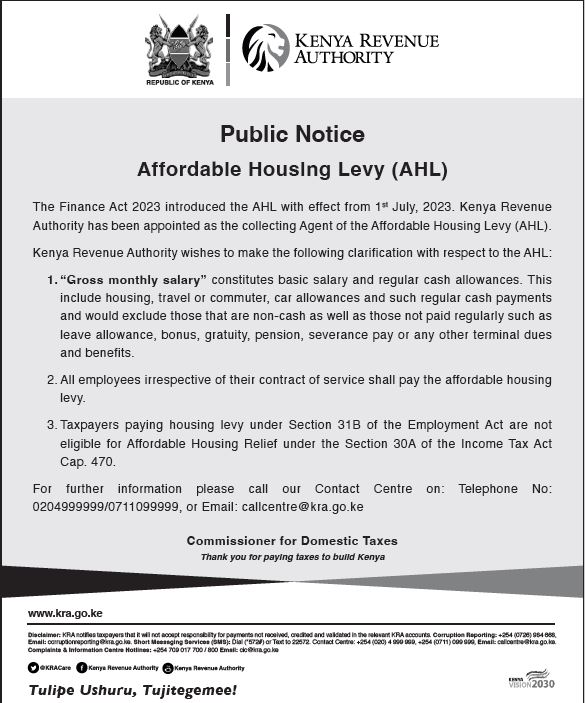 ---
The new finance act 2023 (Kenya), set the housing levy at 1.5% of an employee's gross salary. A lot of confusion, however, arose on the varying interpretations of "Gross Salary". KRA recently issued a public notice to give clarity on the same.
Your Wingubox Payroll account has flexibility to accommodate these definitions and give you a compliant payroll.
How to edit your Housing Levy formula
While logged in (as administrator), on the main menu, go to "Settings" => "Payroll Settings" => "Formulas"
Click the tab labeled "Other Formulas"
Click on the title "Housing Levy"
This will open it for editing
Locate the section for "Calculated on" and ensure it is on "Custom Value"
With this selected, add the values of "Basic Pay", "House Allowance" and any other regular cash benefits.
Click the green button "Update Formula" to save the changes.
If you need to effect these changes on an existing payroll, you'll need to re-run payroll. Otherwise, your payroll account is now good for future processing.
---