Monthly Payroll Approval
---
---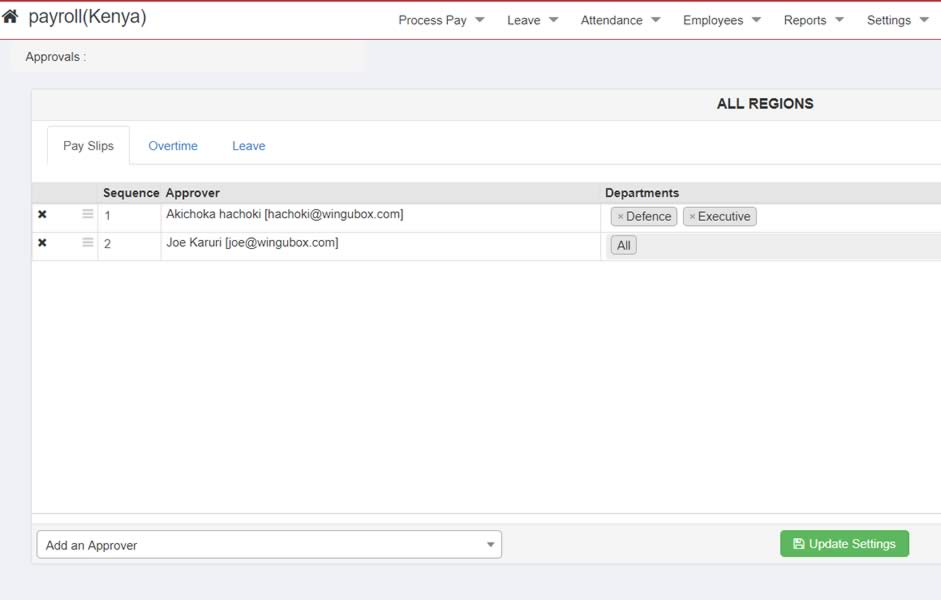 ---
Wingubox Payroll has introduced a new approval workflow for payroll. For organizations that require payslips to be approved before any payment processing, this step eliminates the need for physical printouts that then have to be sent out to approvers or waiting for a signatory to return to office. These updates help to automate payroll internal audit and controls best practice.
Online approval
Now a designated payroll approver (signatory) can log in securely into Wingubox from wherever they may be and approve (or decline) payslips submitted to them for approval. This is very similar to Wingubox Leave approval workflow
Automation
Just like with other approval workflows on Wingubox, the whole system is automated.
Email alerts are sent out by the system prompting the next approver to take action on pending tasks.
Configure your own payroll approval policy
The primary administrator can log in and set up approval workflow sequence in accordance to organization's operations. Once the payslips are ready, a user can then submit them for approval and the configured sequence will kick into action automatically.
Not yet on Wingubox Payroll? Register for a free 30 day trial
---