Courts Uphold NSSF Act 2013
---
---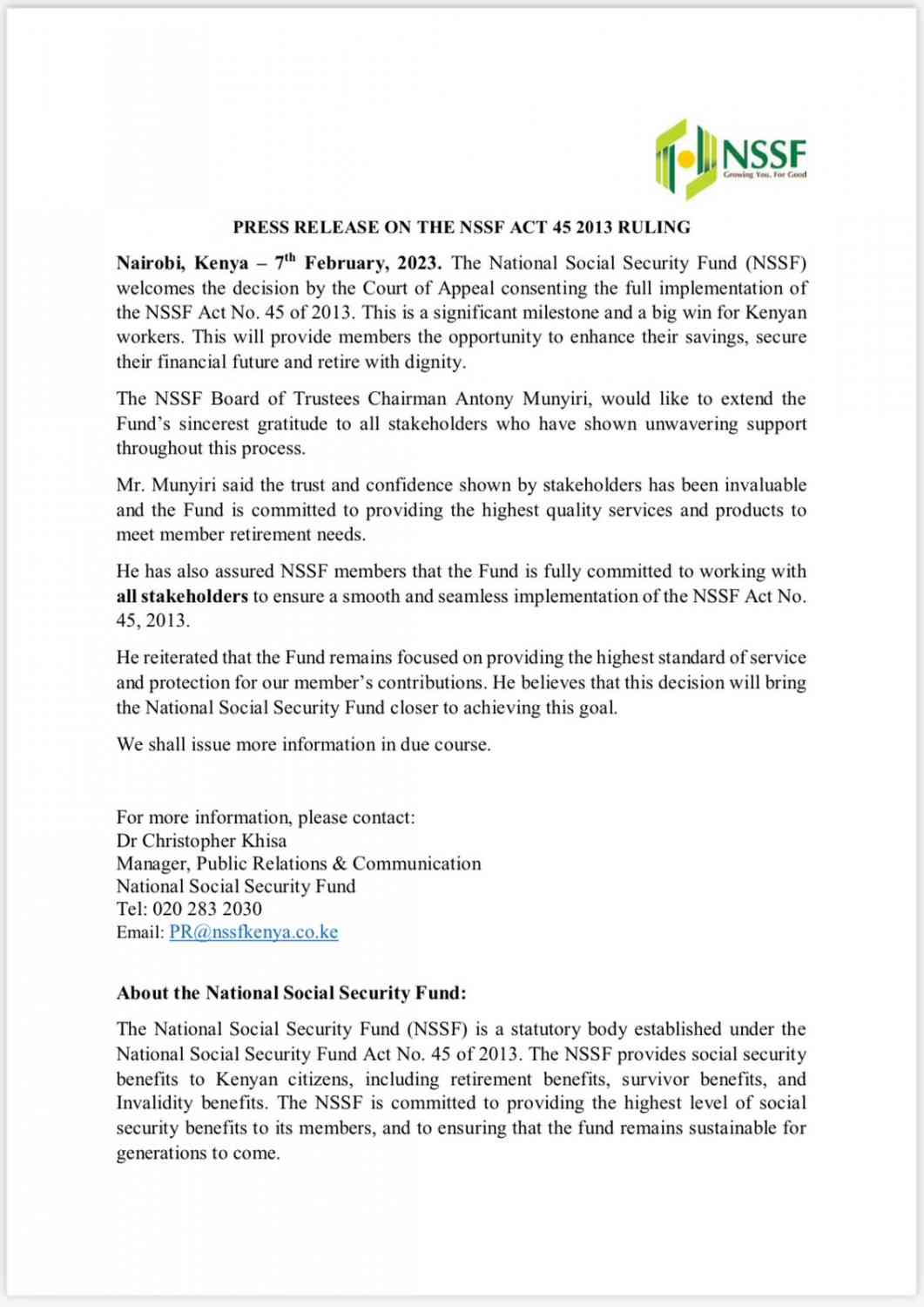 ---
Following a ruling by Kenyan court of appeal judges, the NSSF Act of 2013 which has been hanging in limbo since enactment, has now been validated and is therefore enforceable by law.
What this means.
Previously, employers had the option of using Old NSSF Rates or New NSSF Rates. Now all employers must use the new rates as per the upheld act.
How to update this on your Wingubox account.
If you are on the Old NSSF rates, you will notice a panel on your account dashboard/homepage with a button to switch to new rates with a single click.
Use Wingubox Payroll Calculator to see how this affects your net pay. If your company/organization is not on Wingubox yet, try Wingubox Payroll for Kenya on a 30-day free trial.
---