New KRA PAYE Tax Rates 2018
---
---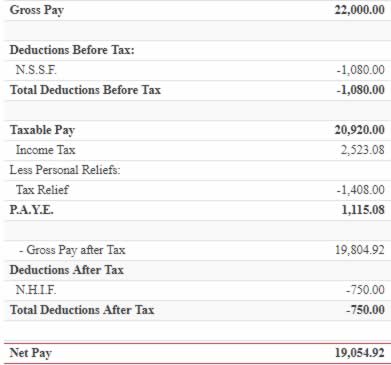 ---
Following the implementation of the Finance Act 2017, new tax rates for Kenyan PAYE come into effect from January 1st 2018. Hence submissions for January 2018 payroll should reflect the new rates. This implementation comes just one year after a similar PAYE rate change was effected at the start of 2017. Further reading on the rates can be seen in the businessdaily and this PWC analytical article.
Below are the new monthly tax bands:
Monthly Bands of Taxable Income (KES)
Tax Rate
0 – 12,298
10%
On the next 11,587
15%
On the next 11,587
20%
On the next 11,587
25%
Over 47,059
30%
Personal Relief: KES 1,408.00 per month
Minimum Taxable Income: KES 13,486.00 per month
For users of Wingubox Online Payroll Software, this formula will be automatically available in your account with the option of reverting to PAYE 2017 for historical data processing
Use our free PAYE tax calculator to see how your income has changed with the new act.
Other useful links:
---